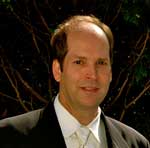 Steve Stoddard of Advanced Surfaces was working as a kitchen and bath remodeler when he was introduced to Corian in 1993. As he tells it, "The kitchen dealer delivered the [solid surface] sheets with the cabinets and then asked me if I could build the top for him. I was amazed that you could glue it together and never find the seam."
That led Stoddard to the realization there was a void he could fill in his area, and soon after he established Advanced Surfaces in Corry, Penn.
He recalls working alone for a year, making stick templates at the customer's home, traveling back to the shop to fabricate the top, and then going back to the customer's home for the install. "Two tops a week and you felt good," said Stoddard.
"In the early days I'd have to [credit] most all of my success to Tom Pinske," Stoddard explained. "He and I would talk often trying to come up with a better way. Then, thanks to ISSFA and the trade show, I met Gary Harvey of AXYZ Automation and was exposed to the idea of using a CNC router to do my cutting. It was amazing what that first CNC did for me."
Advanced Surfaces continued to grow at a fast pace and in 2007 Stoddard started the stone portion of his business. "I purchased the second building and all of the equipment before I cut my first slab," he said. "It was a tough bite to take. I look back and wonder how I dared do that."
However, it turned out to be another wise decision on his part, with his granite/quartz sales having nearly caught up to his solid surface sales over the past few years.
Today, Advanced Surfaces has grown to include a 12,500-sq.-ft. solid surface fabrication shop and a 10,000-sq.-ft. granite/quartz shop with 25 employees doing an estimated 120 installations per month. Stoddard does his templating with Photo Top, and schedules his workflow with Moraware Job Management Software. "The entire front end process is the same whether it is solid surface or granite/quartz," he explained.
In the solid surface shop, all material is cut and profiled on a Northwoood Machine CNC Router. All the thermoforming is done with a Poly Therm oven and vacuum press. He has incorporated a Holz-Her panel saw and a Profilematic V-Groover into his fabrication process as well.
The stone shop is set up with a Northwood Machine Twin Tank Sawjet and CNC Router. Splash is polished with a Marmo 711, and a Beckart water filtration system takes care of recycling all the water used in fabrication.
Advanced Surfaces fabricates all brands of solid surface and quartz. The majority of their work is in the residential market with Home Depot as one of their larger customers for Corian, Staron and Silestone.
Stoddard has been an ISFA member since 1997, served as Pennsylvania State Coordinator, hosted an ISFA Regional meeting in his facility in 2000 and has attended nearly every ISFA trade show since 1999.

Steve Stoddard is a member of the International Surface Fabricators Association. Visit the ISFA website »